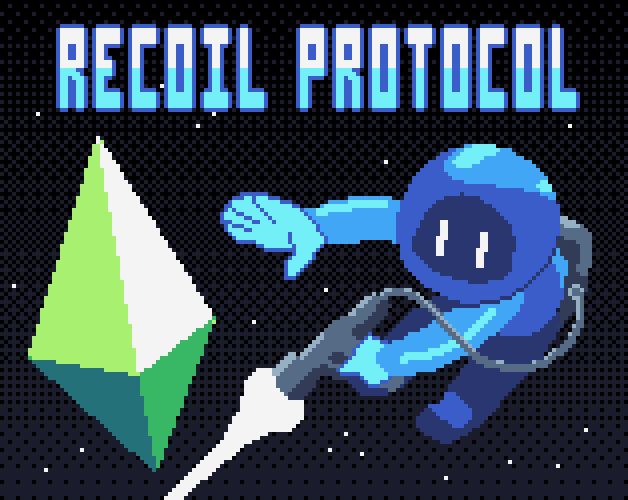 Recoil Protocol
Made in 3 hours for Trijam #180. All audio was pre-existing, but still made by me.
You're on a mission to collect energy crystals from an abandoned space station, but your spacesuit is a beginner-level model, and its thrusters are too weak to offset the recoil of your pistol. You must use this in your favor, and use the recoil of the gun to fly through the zero-gravity space station!
Controls: WASD or Arrow Keys to shoot. Collect crystals, and avoid the aliens!
Made in Game Maker Studio.
Sounds made in BFXR.